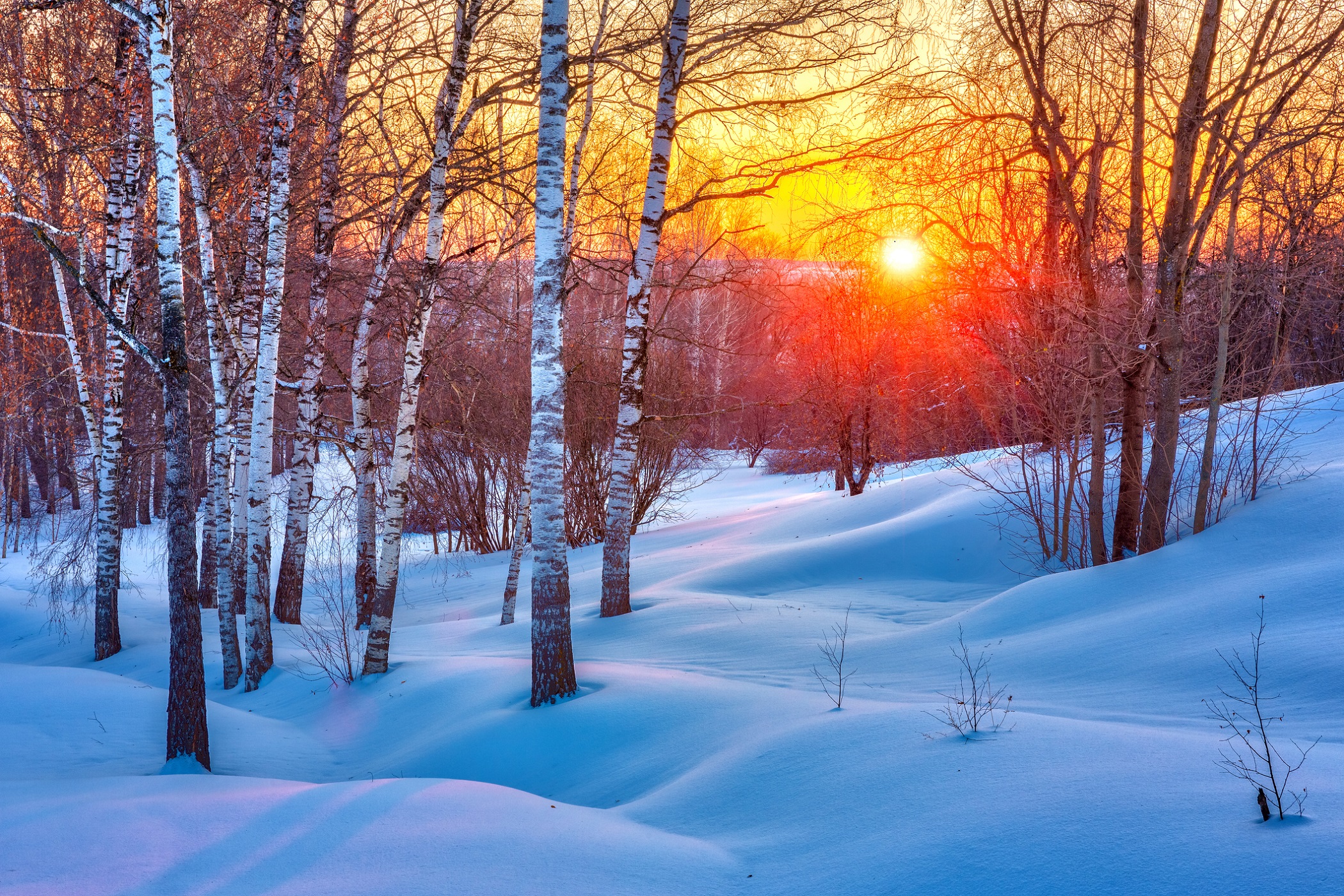 The largest country on Earth certainly has a diverse landscape, taking in every kind of backdrop imaginable. From sandy beaches, to bubbling volcanoes or arid deserts to deep, dark forests, Russia has it all. It's no surprise then that this rich and varied land has birthed a number of stunning natural wonders. Here are just six, though there are many more!
Stone Forest of Yakutsk
Also known as "Lena's Stone Forest", these stunning rock formations can be found on the banks of the Lena river, Eastern Siberia. Rising proud and straight from the dense pine forest, the stones make a stark contrast to the flat, green plains on the other side of the river. The best way to see these epic stones is from a boat, gently cruising down the river.
Lake Baikal
The world's largest, deepest and oldest fresh water lake also boasts exceedingly clear waters. Affectionately known as the "Pearl of Siberia", it's home to over 1,700 species of animals and plants, two thirds of which cannot be found anywhere else on Earth.
Mount Elbrus
Russia's tallest mountain stands proud in the Caucasus range, reaching an impressive 5642m high. The twin, snowy peaks make for a hard going hike, though in summer months many take up the challenge. Conditions during winter are fierce, with blizzards and ice ensuring that few attempt the climb.
The Curonian Split
Dividing the Curonian lagoon and the Baltic sea, the Curonian Split boasts almost 100km
of sandy beaches and some of the most immense sand dunes in Europe. It's located in Kaliningrad and stretches to the Lithuanian border. Its stunning beauty attracts visitors from around the world.
Virgin Komi Forests
The largest virgin boreal forest of its kind in Europe plays host to a vast array of wildlife, including wolves, elk, otters and wolverines. It was named a UNESCO world heritage site in 1995, keeping it safe from the logging industry. A variety of trees grow here, among peat bogs and a number of rivers and lakes. The forest, found in the Urals, sits atop mineral rich soils and as such is still threatened by illegal gold miners and loggers.
Maly Semyachik Volcano
Intrepid travelers can take on the hike up this ancient volcano to marvel at the turquoise lake found in the 600m wide crater. The water is hot and acidic and the crater is still active.