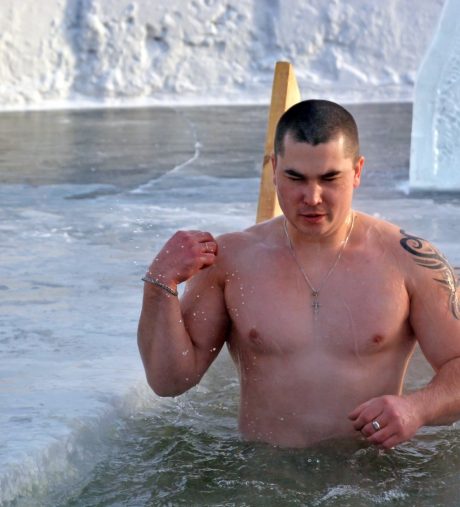 Winter is the coldest season in both the North and South pole as well as countries in the temperate regions. Russia is a country that experiences winter sometime between the months of November to around March. The major highlight of this season is usually in December, a time when there are many festivities including Christmas and New Year. With such humid and freezing conditions, it is interesting to know that the holidays are stripped of their usual pomp and colour. On average there is very little sunlight experienced particularly in the capital city, (Moscow) thanks to a heavy yet relentless cloud cover over the region. For instance, in the month of December, there were only 6 minutes of sunlight experienced, which is a new record since the meteorological department has started recording data. The previous worst record was a meagre three hours which was way back in December, the year 2000.
The Impact Of Winter On Moscow
It is almost unimaginable that Moscow got 6 minutes of sunlight in December 2017, but what is puzzling is just how bad the effect on the festivities was. Well, for one, it seems to have dampened the mood and caused an upsurge of stress in the region. It is particularly overwhelming considering that even on a hot season such as summer, or a warm season such as spring, there is still an unbearable cold spreading through the area. Most summer holidays are characterized by strong cool winds and heavy rainfall. Add these factors to heavy traffic and a stagnating economy and you start realizing just how much stress the population must be under. Over the past couple of months, there has been a steady rise in the number of psychiatric consultations in the country, particularly in Moscow. At the same time, in the Far Eastern region of Yakutia, temperatures of -65 degrees Celsius have been recorded which have brought a halt in public transport and forced schools to close. In some social media posts, ladies have formed a trend of taking outdoor selfies where their eyelashes are covered in frost.
Celebrations During Winter
Despite all the negativity surrounding climate change, it still seems like old traditions are set to be observed as they have been, over the centuries. The Russian Orthodox Christians celebrate the Epiphany annually despite the chilly weather. During this feast, a hole is cut on an icy lake and the person has to strip to their trunks or briefs before immersing themselves in the ice-cold water, usually for a daring swim. In such a festivity, you will not be needing raincoats for men to observe the ritual, and safety measures are always put in place to ensure people do not drown. The dominant religion in Russia is Orthodox Christianity and even the current president Vladimir Putin observed this tradition by taking a plunge of his own in lake Seliger in January 2018. Christmas always goes ahead as planned and as for the New Year, especially in Moscow, people gather on 31st December at the Red Square by the Kremlin for a fireworks display.